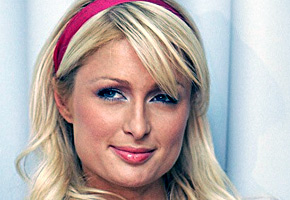 It seems I have some competition for the cutest girl in politics- Paris Hilton, in association with Funny or Die, has released an ad in response to McCain's "Celebrity" ad.
It's funny. You're allowed to laugh.
But more importantly, I think this ad raises a few interesting points about this election cycle. Doesn't her proposed energy policy sound suspiciously like McCain's? Why is it so much more palatable for Americans coming from the mouth of a hot blonde girl? You know, I'm a hot blonde girl. I should start making YouTube videos… Maybe we can get Paris to read all of McCain's proposals from cue cards in a bikini! Then we'd win for sure.
Second, this isn't necessarily pro-Obama. She doesn't mention him and doesn't say anything to favor him. It's meant to be a slight against McCain, but it's Paris Hilton! Come on! No one takes this girl seriously and she knows it. But it's gotta make you wonder- if the youth vote is supposed to be so important to this election and essentially Obama's ticket to the White House, I don't think it bodes well for him that it's only August and they're already laughing at the election. How seriously can my peers be taking this if our biggest source of news is The Daily Show and Paris Hilton is speaking for us?
Readers, discuss.
See Paris Hilton Responds to McCain Ad and more funny videos on FunnyOrDie.com.
Tags: paris hilton video, paris hilton mccain ad, paris hilton obama and mccain, celebrity
Did you enjoy this article? If so, please subscribe to my blog!