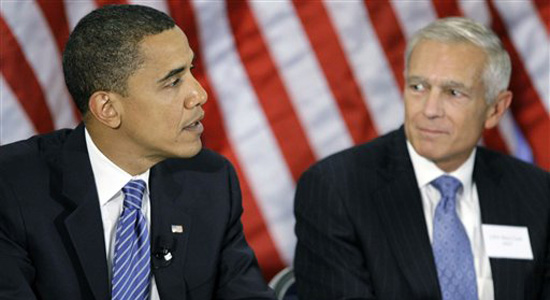 So Obama is finally planning to make a visit the Middle East in an apparent effort to brush up on his foreign policy credentials, or lack thereof. Now, perhaps he can begin to speak intelligently about the improvements in Iraq.  But this post is not about Obama and his minimal political experience. It's about retired General Wesley Clark, who many believe to be Obama's running mate in the 2008 Presidential Election. 
No disrespect to the Army of course.  I got much love for you and respect you all tremendously.  In fact, while on active duty I spent considerable time in Fort Carson, Colorado and Fort Lewis, Washington training with several Infantry units. 
But this punk, General Clark has the nerve to attack McCain's military record.  Here are some of his comments he made yesterday while interviewed by Bob Schieffer from CBS Face the Nation (video):
McCain had not held executive responsibility and had not commanded troops in wartime.…I don't think riding in a fighter plane and getting shot down is a qualification to be president … He hasn't been there and ordered the bombs to fall as a wartime commander.
It was a weak interview indeed but what would you expect from the soft Bob Schieffer.  Nonetheless, this is a clear example of another Democrat putting their party before their country.  Don't get me wrong, both parties do it; hence, one reason I am no longer a Republican.  But Clark's comments are way off base; and if I were in uniform walking by the decorated General, I would look the other way before I raised my hand to salute. Of course, Obama rejected Clark's comments; and also praised McCain's military service:
For those like John McCain who have endured physical torment in service to our country—no further proof of such sacrifice is necessary …And let me also add that no one should ever devalue that service, especially for the sake of a political campaign, and that goes for supporters on both sides.
Wesley Clark spent a gruelling six months in Vietnam and has the nerve to attack McCain? Now, I am no McCain apologist, nor do I think he is the perfect republican candidate, but this man has done what very few have ever done or will ever do. This man served his country in a time of war.  He was almost killed on July 29, 2023 after an assault on the USS Forrestal. He tried to help another pilot when a bomb exploded and he was struck in the legs and chest by fragments.
He then volunteered for assignment with the USS Oriskany where he continued to fly combat missions until being shot down over Hanoi on Oct. 26, 1967.  His crash injuries included both legs and one arm broken, and when he regained consciousness a crowd attacked him, crushing his shoulder with a rifle butt and stabbing him with bayonets. He was then taken to Hanoi's main Hoa La prison also known as the "Hanoi Hilton."
His captors refused to treat his wounds, and instead beat him and interrogated him for days and weeks. When they found out his father was an Admiral, they announced his capture and attempted to use him for propaganda. McCain never broke; no information and no recorded statements.
He was then transferred to a different camp on the outskirts of Hanoi where he spent six weeks in the hospital. He had lost 50 pounds and was in a body cast and his hair had turned white during this time.  In March 1968, McCain was placed in solitary confinement, where he remained for two years. Two years … all by himself somewhere in the middle of the jungle. Still, McCain never broke.
Then, in mid-1968, McCain's father was named commander of all U.S. forces, and McCain was offered early release. The North Vietnamese wanted to appear merciful for propaganda reasons, and also wanted to show other POWs that what they called "elites" like McCain were willing to be treated preferentially. McCain turned down the offer; he would only accept the offer if every man taken in before him was released as well. He wouldn't play their mind games, wouldn't harm his country even if it meant more torture and possibly death for himself. Still, McCain never broke.
In August of 1968, it got worse for McCain. He was subjected to repeated beatings, rope bindings and various other torture techniques; and at the same time as he was suffering from dysentery (an infection of the digestive system that results in severe diarrhea containing mucus and blood in the feces and is typically the result of unsanitary water containing micro-organisms which damage the intestinal lining).
After several days of torture and the denial of food and water, McCain made an anti-American propaganda "confession". To date, he feels that his statement was dishonorable, but as he would later write, "I had learned what we all learned over there: Every man has his breaking point. I had reached mine." His injuries left him permanently incapable of raising his arms above his head. He subsequently received two to three beatings per week because of his continued refusal to sign additional statements.
Altogether, McCain was held as a prisoner of war in North Vietnam for five and a half years. He was released on March 14, 1973; six months before I was born. (read the full account here).
I don't agree with all of McCain's policies. I don't take the same position as he has in the past based on his voting record. Yes, he is boring to watch, he's old … and he really doesn't inspire me. But I'll tell you what.  I'll take his experience, dedication, conviction, patriotism, decades of honorable service, courage, stamina and optimistic vision for the future of this country any time, any day over the alternative.
Tags: General Clark's comments about McCain, Wesley Clark, John McCain, military record, military service, Bob Schieffer, Face the Nation, CBS, gen wesley clark military service record, recent article about general wesley clark, what were wesley clark's military injuries
Did you enjoy this article? If so, please subscribe to my blog!