By now I'm sure everyone in America has heard the news- McCain's running mate is, to quote Zoolander, really really ridiculously good looking. What's been most surprising to me, as an attractive woman in my own right, has not been the odd, sexist "V-PILF" website (meaning Vice President, I'd Like to… you know), but the amount of time supposed feminists are spending demonizing her for being attractive.
If Obama can be on magazine covers, why not Palin?
Barack Obama spoke sexism best when he said Hillary Clinton could "do it, and do it better, and do it in heels… I still don't know how she does it in heels." Everyone laughed, of course, but I had to take a minute to wonder how one's choice of footwear could possibly be a handicap to overcome. If Hillary wasn't comfortable in her pantsuit and heels, wouldn't she wear something else? Hillary probably lost the democratic primary for no reason other than a bunch of men not thinking a girl can do a "man's job", and the media called that sexism. So why is the media getting away with calling Palin's looks dangerous and an unfair advantage?
Since television coverage became widely used in presidential elections, Americans have generally been electing the guy with the better face for TV. That's why youthful Kennedy won, why former movie star Reagan won, why handsome and caddish Clinton won (and we know how that one worked out for America…) and why well spoken and funny, good ol' boy George W. Bush won both times he was up against a cardboard Democrat with poor speaking skills. Up until McCain announced he'd be running with Palin by his side, that guy in this election was Barack Obama. You've seen the I have a crush on Barack Obama t-shirts, you've seen the Obama Girl youtube videos, and I know you've seen certain liberal pundits say that when he speaks a "thrill" runs up their legs. Even Oprah is in love with him.
So, now the playing field is leveled and Republicans have a hot running mate. Obama, angry that he's not the election's sexiest movie star anymore, has started firing back by saying "If you put lipstick on a pig it's still a pig". Now, you can say that this remark is referring to the McCain campaign's supposed attempts to dress up the same old policies by spinning them in a new light, but anyone who knows anything about Sarah Palin knows she's a self-described pit bull with lipstick. Voters, if you'd been paying attention at all and had your listening ears on you would immediately see the parallels in Obama's comment to Sarah Palin. This is probably more Obama's speechwriter's fault than Obama's himself, but if every other candidate is burned at the steak for things that come out of their mouth it's our duty to hold Obama just as accountable.
Feminists, remember when you burned your bras and insisted that women could wear whatever they wanted (by which you meant pants) and still be just as capable? Well, Palin, like most Republican women, likes heels and skirts. She's a big girl and it's her right to dress herself. There are a million clothing options at the malls of America and it's a little unfair of you to cry foul because Palin happens to look good. She's a pretty woman. Get over it.
Advertisement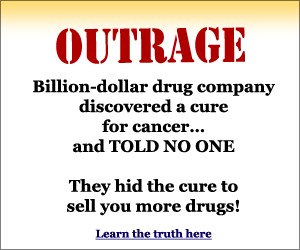 tags: Obama comments about lipstick on a pig, If you put lipstick on a pig it's still a pig
Did you enjoy this article? If so, please subscribe to my blog!