Senator Obama, if you really want to play the political game of guilt by association; if you truly want your level of judgment to be determined by the company you keep, I'd be more than happy to entertain that discussion.
You've attempted to tie me in with George Bush because his approval ratings are low. Obviously his presidency has been filled with difficult times, tough decisions and controversial positions but I'm not here to defend him. George Bush is not running for president. I am.  If tying me to President Bush is the best argument you have for proving my inadequacy to lead this country, then you have a very poor argument.  While I have worked in unity with the Bush administration and my party on many occasions my record - available for all to see - clearly demonstrates that I have also fought against President Bush aggressively and often on important issues. I've challenged them on immigration, spending, the handling of the war in Iraq, climate change, the torture of prisoners, Guantanamo Bay, you name it.
For your part in this discussion you launched your presidential campaign from the home of William Ayers (aka Bill Ayers); a terrorist during the 60's and 70's responsible for the bombing of the Pentagon among other atrocities. To this day your friend William Ayers is unapologetic for his actions. As a community organizer you looked to the leadership of Saul Alinsky. Controversial in his own right, Alinsky was a self described radical whose hope was to tear down the establishment. His book "Rules for Radicals" proudly cited Lucifer (also known as Satan or the devil) as the example of the first radical in history. As a community organizer you worked closely with ACORN, a group found to be corrupt and under investigation for voter fraud every election cycle. For 20 years you sat under the spiritual leadership of Jeremiah Wright who is known for damning our country, cursing white America and preaching hatred from the pulpit. You have admittedly turned to James Meeks for spiritual mentorship, a man whose views mirror Jeremiah Wright
Senator Obama, if our level of judgment should be determined by the company we keep then I would suggest, based on your company, that you have no good sense of judgment whatsoever.
But let us move on from this discussion. Leave the possibility of guilt by association behind us. Let's act as though our affiliations should not influence the vote in our bids for the White House; just base our campaigns on our public service records alone.
As I've mentioned before, I've crossed the aisle and stood up to my own party to move legislation forward for the good of the country. Four years ago I, along with many of my Republican colleagues stood before congress and expressed our grave concern that something needed to be done about Fannie and Freddie. Your democratic allies waived us off and your current economic advisor Franklin Raines, who was the Fannie Mae CEO at the time, stated that he was simply offended that we would paint Fannie Mae in that light. Two years ago I attempted to pass legislation that would reform the oversight of Fannie and Freddie but the bill was defeated. You voted against it. President Bush requested over 16 times for regulatory reforms over Fannie and Freddie and every time your democratic allies defeated the reforms.
The deregulation of these two firms occurred during the Clinton administration under the guidance of Allen Greenspan. The weaknesses in our economy were then exasperated when the Democratic party encouraged lenders to provide mortgages to consumers who were not able to afford the loan. This came to be known as low-income housing.
In addition to you and your colleague's impact on the current state of our country's economy you should also know that the 2nd most contributions provided by Fannie Mae were received by you last year; the top recipient, Chris Dodd, one of the Democratic architects of the bail-out plan that just passed.
In your discussions on the economy you attack me for only giving tax breaks to the rich! This is a bold faced lie that Democrats have been trying to sell for years. Unlike your tax plan, our tax cuts treat every American equally. The same tax rate is applied to everyone across the board whether you are making $25,000 or $250,000. There is no special treatment being given to anyone. You purposefully select a group of hardworking Americans to tax at a higher rate in order to support another segment of the population. Who is the government and who are you to have the authority take money from a select group of private individuals and distribute it as you see fit? It's not your money to play with. You've stated in many speeches that you would force people to become engaged. Force! The government should not be forcing its will on anyone, let alone discriminate against a select group of the American population.
Senator Obama, you've come here declaring yourself as the unifier and the agent of change yet you have never once voted against your own party. Not once have you stood up to them on any issue. In fact your positions have proven time and time again that your place in government is far too the left and out of touch with mainstream America. You've gone so far as to vote 4 times against a bill in the Illinois legislature that would have provided child care for unwanted babies born alive. The consequences of your actions resulted in babies being allowed to die from neglect in the nearest hospital utility closet.
In your campaign for change you've chosen Joe Biden as your running mate; as senator who has been in Washington longer than I have. Your plans for the war in Iraq have been declared dangerous by the generals on the ground, your stance on Russia has proved weak and erroneous and your diplomatic philosophy on negations without pre-conditions is touted by many as naïve and damaging.
I have a record of reform and bi-partisanship, what record you have is consistent with party lines and dangerous in your economic, social and foreign policies.
Senator Obama, I am no George Bush and you are obviously no agent of change.
McCain doesn't have the balls to be this forthright as it might damage his honor. And unfortunately, it's his honor that might cost him the election. Wake up John. There is still some time!.
tags: Bill Ayers and Obama, Jeremiah Wright and Obama, james meeks and obama, Acorn and Obama, Franklin Raines and Obama, Fannie Mae CEO, Economic Advisor, Chris Dodd
Advertisement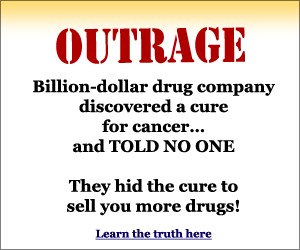 A MESSAGE FROM URBAN
==================================================================================
If you enjoyed this article, please subscribe to our feed. You can also follow Urban Conservative on Twitter. Let us know if you need blog marketing or social media consulting. And, if you want some serious traffic to your site, you can also buy advertising on Urban.
==================================================================================
VISIT OUR SPONSORS


Did you enjoy this article? If so, please subscribe to my blog!