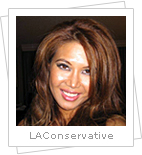 We believed in Mitt and Mitt delivered again! (How was it that Ron Paul spanked McCain, Huck, Thompson and Giuliani? Now, how about some more straight talk?  Let's dispel some myths, shall we?
MYTH:  NV is not as important a state as SC.
FACT:  Nevada is infinitely more important, as it is a crucial "purple" swing state in the general election, whereas SC is a solid red state.  The GOP nominee who wins SC will carry SC in the general election no matter what, whereas it takes a STRONG Nevada player to influence that state's leaning in the generals.  That would be Mitt Romney.  If you believe NV has no significance, than deductively, you do not believe FL will be significant in the primaries, either.
MYTH:  Fred Thompson will endorse John McCain if he drops out.
FACT:  It frankly does not matter whom Fred Thompson endorses.  I personally can't wait for Fred to drop out, as Romney will pick up votes because they share an overlapping voting bloc.  It will help Romney if Fred endorses McCain.  Thompson's voters despise McCain; an endorsement would further propel the voters toward Romney.